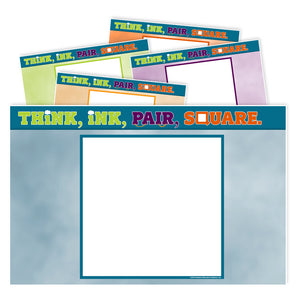 Think, Ink, Pair, Square Mat Item: 139
Think, Ink, Pair, Square Placemat
ISBN: SM139
by Smekens Education Solutions
Engage learners to think, work with peers, and then share what they know using these placemats to review recently taught concepts.
10.75" x 16.5" Laminated card stock
Price Note: One unit is one placemat. Colors vary.
Watch as Kristina Smekens explains how to use this product with the small groups in your classroom.
---
We Also Recommend